The ACS Athens Virtual School
The Virtual School of The Institute offers authentic, meaningful, and challenging non-traditional high school courses that not only embrace the American educational philosophy but are also holistically aligned with the Aristeia* leadership approach through our Morfosis** learning paradigm.
---
* ARISTEIA is excellence guided by ethos
** The MORFOSIS educational philosophy is defined within the 21st century framework, as a holistic, meaningful, and harmonious educational experience, led by ethos.
Principal's Welcome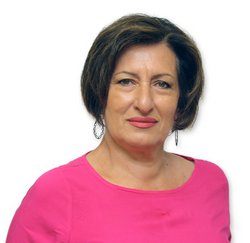 Dear Students,
Welcome to the ACS Athens Virtual School!
It is a great honor to lead this innovative, student-centered, academically stimulating Virtual School. The entire ACS Athens Virtual School team of educators looks forward to working with you to create collaborative virtual classroom communities, where each individual is guided and supported through synchronous and asynchronous virtual classroom settings to achieve the highest academic potential.
I am confident that the uniquely designed online courses, led by high-caliber teaching Fellows, will provide opportunities for all of students to grow as life-long learners and world citizens while empowering you to become architects of your own learning in order to be ready for the 21st century professional challenges and opportunities.
Always available to support you,
Julia Tokatlidou
Virtual School Principal