Incubator of Students' Creative ideas (ISCI)
Where imagination shapes reality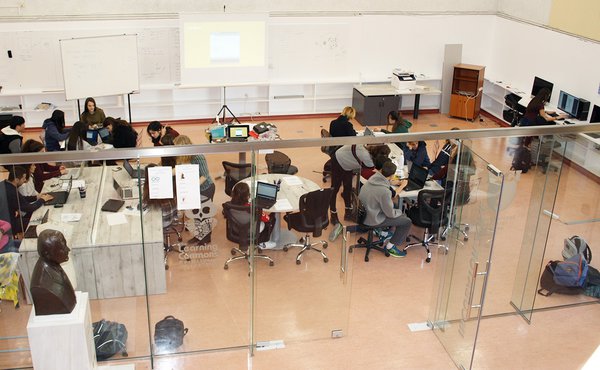 The Incubator of Students' Creative Ideas (ISCI), is a student-run initiative, designed to facilitate and organize "learning projects." Participation in these learning projects allows students to take control of their own learning, by giving them the chance to choose what they would like to learn, how they want to learn it, and ultimately decide in what way they wish to apply the knowledge they have acquired in order to produce something meaningful for themselves and their community.
The ISCI's Vision: Students function as architects of their own learning as they pursue, fund and support their intellectual curiosities.
The ISCI's Mission: The ISCI is a student-centered, student-led, student-run, project-based learning initiative using the design process to promote, support and guide students' creative ideas in all disciplines.
The ISCI Council members:
Faculty, students and parents may address a question to the ISCI council, as well as Ms. MaryAnn Augoustatos, Mentor to the ISCI and Director of the Learning Commons.
Grade 8
Alexia Terezaki
Phaedra Macdonald
Vasiliki Drakou
Grade 9
Ioanna Pantazi
Sydney Pina
Andrianos Botsios
Charilaos Harry Doukas
Eva Giannaki
Hasib Sabbagh
Kathleen Morris
Grade 10
Elena Kaskaveli
Olianna Olympia Ioanna Dimitropoulou
Matilda Maria Beligianni
Ismini Saranti
Grade 11
Grade 12
Ann Marie Martinou
Thisseas Kambouroglou
Yarici Ali
Yi Rui Wang
The ISCI offers support to all Middle School and Academy students. Services offered by the ISCI:
The opportunity to explore intellectual curiosities
Project Based Learning
After School Assistance Program (ASSAP)- Students helping students
Workshops on a variety of topics (Arduino, 3D printing, start-ups, Entrepreneurship, etc.)
Summits at ACS Athens and other schools
Assistance with research or other school projects
Possible funding for endeavors
Study groups
And more...