Summer Camp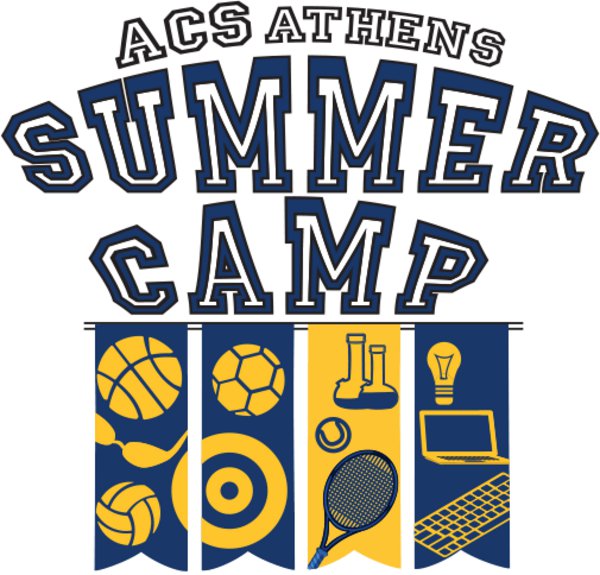 Update May 30, 2023: There is limited availability in our ACS Athens Summer Camp. We are currently accepting registrations ONLY for Week 3: July 3 - July 7 and ONLY for the following age groups:

Early Childhood JK (entering Junior Kindergarten in September)
Lower Primaries (children entering Grade 1 in September)
Kiddos (children entering 3rd and 4th Grade in September)
Juniors (children entering 5th & 6th Grade in September)
Teens (children entering 7thGrade and older in September)

Please note that some activities are fully booked.
The 2024 ACS Athens Summer Camp will take place from Monday June 17th, 2024 to Friday July 5th, 2024 with activities that provide creative and fun opportunities, such as sports, arts, digital technology classes and many more.
Keeping up with a long and successful tradition, the ACS Athens Summer Camp is conducted in English, promoting its use in all daily activities; children are encouraged to listen and speak English throughout the day and our aim is to cultivate this through social interaction.
We welcome children from 4 to 14 years old and English does not need to be their first language. The camp offers a wonderful opportunity for non-native speakers to socialize with other children while learning the language in a relaxed, fun environment. Participants may choose to participate from one (1) to three (3) weeks and students from 3rd grade and higher may choose their preferred activities (6) for each week. Younger children, in our Primaries and Early Childhood Program follow a predetermined schedule with age-appropriate sports and creative activities.
Our staff consists of experienced educators & instructors, each in their specific areas of expertise. They are assisted by High School student volunteers and all of them promise to provide a fun, safe, learning experience for all participants!
The following programs are available:
Juniors' Program:
10 - 11 years old (Children entering 5th & 6th grades in September)
Teens' Program:
12 - 14 years old (Children entering 7th & higher in September)