Performing Arts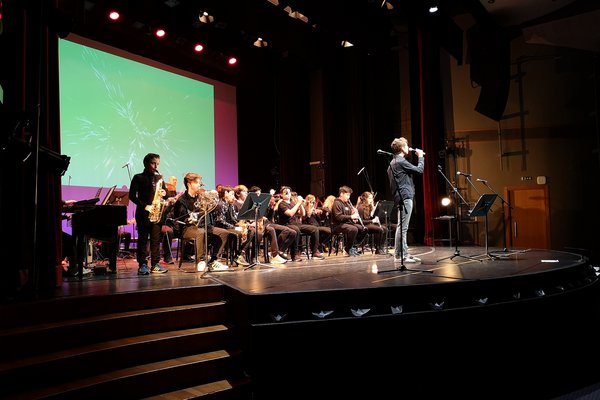 The Academy Performing Arts courses are offered through Semester courses in joined classes.
There are a multitude of choices offered: Music Ensemble, Drama 1 and Drama 2 are offered in grades 9-12, Media Studio and Film Production in grades 10-12.
IB Theater is offered to 11th and 12th graders. It is a two-year program and its assessment is aligned with the IBO course requirements.
The Performing Arts engage the mind, the body and the emotions through personal and collaborative activities. These disciplines elevate the creative potential of each student, the process of self-discovery, the ability to work collaboratively in group projects/performances, their communication skills and mostly their confidence. Students who follow relevant degrees may become Musicians, Singers, Actors, Dancers or Musical Theater Performers. In combination with other disciplines they may also become Dance/Music/Drama Therapists, Theatre/Movie Directors or Screenwriters.