Welcome to ACS Athens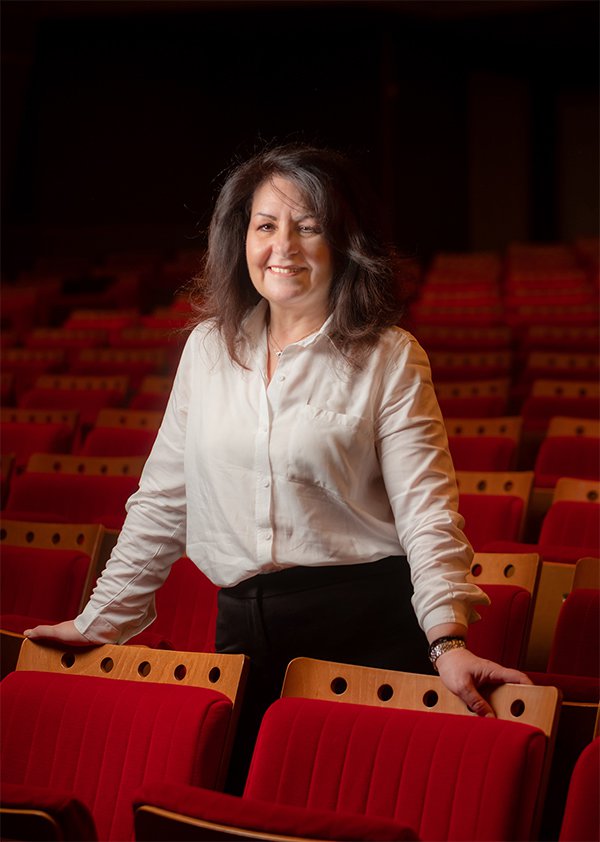 I welcome all ACS Athens families and friends to the 2021-2022 academic year. It is truly gratifying to be working with such outstanding leaders and faculty towards a joint venture of educating the world's most valued citizens; the young citizens and leaders of tomorrow. Despite the continued uncertainty as the COVID-19 situation continues to unfold and pose challenges worldwide, lessons from the past have been momentous as we continue to navigate this great unknown. Naturally a top priority is the safety and well-being of our community. Our Crisis Management Team is continuously working with expert advisors and updating safety protocols as they change. We are eager to welcome students back on campus, and if the circumstances mandate, we are prepared to change and adapt across three teaching/learning models; face to face, online, and hybrid thus ensuring continuous engagement and flexible learning in response to the current pandemic. Global situations and government decisions are dynamic and change frequently, and we must quickly adapt to the processes as they are altered. Therefore pivoting according to the demands of the situation will be, at times, inevitable and possibly with short notice.
Navigating the instructional environment with students at the center of the institution means that the unique characteristics, learning styles, and talents of students are considered, stimulated, and encouraged. Together, we at ACS Athens are committed to providing the best possible platform for all students to learn and grow, ensuring that the educational experience is optimal and one that challenges us all to educate students holistically; mind, heart, and body. The faculty and administration are the pillars of the institution and work daily and directly with students to ensure that the learning environment fosters belonging, responsibility, and academic excellence. Thus, supporting effective teaching methodology, a strong curriculum, innovative programs and opportunities for creativity and growth are a primary commitment.
My work in psychology internationally continues to serve as a gentle reminder that mental health is vital as today's challenges are numerous. The multiple, unwavering, and accelerated changes that take place on a daily basis can leave one depleted of energy and lacking in meaningful living. Thus, I am particularly committed to guiding students to not only develop the skills and knowledge necessary to succeed in a competitive society but to do so while being mentally and physically healthy, resilient, maintaining balanced lifestyles, and being part of the solution in local and global issues. In the words of Alfred Adler, "Only people who are courageous, self-confident and at home in the world can benefit from both the problems and the advantages of life. They are prepared for all life's problems, which are inevitably of a social nature".
In addition, innovative projects in science, math, entrepreneurship, art, that foster international-mindedness make learning fun and intriguing, not only for students but for all those who abide by the belief that learning is a lifelong process. Likewise, our school is focused intentionally on developing conscious world citizenship, with the conviction that educators not only provide the platform for all students to engage in an education that will ensure success but also by striving to develop a community of inquirers, with values and mindsets that will help them make informed, intelligent and ethical decisions for improving life and living on the planet; a meaningful citizenship model that allows students to see their position within the community, as well as within the world and to make choices that encourage thriving not only on a personal level but on a collective level as well. This comes with the understanding that we are all an important and essential part of our environment and that every choice we make can either put us closer to collective well-being or to harmful outcomes. Our school programs integrate civic engagement and social responsibility and students, through such programs, develop intrinsic satisfaction which adds to youngsters being balanced, happy individuals, capable of meaningful, satisfying living. Ongoing collaborations with numerous universities, educational institutions, businesses, and school leadership groups across the globe allow me to contribute to current educational trends and supports meaningful dialogue between secondary and higher education. The most important partners in our endeavor however are parents. United we can best help our students achieve their goals.
The academic year ahead finds us prepared within the uncertainty; prepared to move, pivot, change, and work it out just as leaders and educators across the world are doing. I am confident that the care and commitment of our stakeholders will lead this institution to further successes and noteworthy experiences because We are ACS Athens and these are teachable moments!
Best wishes for a safe, healthy, and successful year.
Dr. Peggy Pelonis, Ed.D
President