ACS Athens Virtual
ACS Athens Virtual offers online synchronous and asynchronous meaningful, and challenging high school courses that embrace the American educational philosophy but are also holistically aligned with the school's mission of encouraging responsible global citizenship.
Welcome to ACS Athens Virtual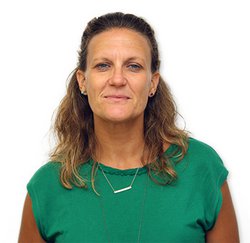 Now more than ever, students face unprecedented challenges. It is without doubt that middle and high school students must be prepared for an ever-changing world met with great demands. The age of the digital learner is here and ACS Athens Virtual, an extension of the ACS Athens classroom, is here to empower learners to be global collaborators, thinkers, designers, creative communicators, knowledge constructors, and digital citizens.
When schools worldwide were faced with the need to move all their classes online, ACS Athens was ready for the challenge. Having already ventured onto blended learning and the i2Flex methodology, faculty and students overcame immense challenges with great success. Today, with a program already in place for a second year running, experienced ACS Athens faculty are ready to take ACS Athens Virtual even further.
Authentic and exciting high school courses offered for credit and taught by a diverse and highly qualified faculty. Their very rich online experience will contribute in enhancing the learning experience of all students.
Upon successful completion of the course, students will receive High School credit from ACS Athens International school accredited by MSA with the highest protocol; "Sustaining Excellence".
Labrini Rontogiannis
Virtual Classrooms & Technology Integration Coordinator