The MathCounts Competition at ACS Athens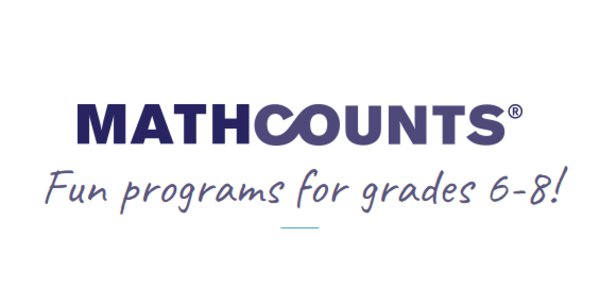 The MathCounts is a US national program that provides students in grade 6-8 the opportunity to compete in live contests against and alongside their peers.
The Competition Series has 4 levels
Level 1: School
Level 2: Chapter
Level 3: State
Level 4: National
Each level of competition is comprised of 4 rounds:
Sprint Round: Focuses on speed and accuracy. Students have 40 minutes to complete 30 math problems without a calculator.
Target Round: Focuses on problem-solving and mathematical reasoning. Students receive 4 pairs of problems and have 6 minutes to complete each pair using a calculator.
Team Round: Focuses on problem-solving and collaboration. Students have 20 minutes to complete 10 math problems, assuming the use of a calculator (4 students only).
Countdown Round: Focuses on speed and accuracy. Students have a maximum of 45 seconds per problem without a calculator. This round is optional at the school, Chapter and State level.
For more information about the Competition and for sample questions please visit the official MathCounts website.
The MathCounts Competition in Dates
For the ACS Athens Middle School students who are interested in competing with the ACS Athens MATHCOUNTS team please mark your calendars.
Qualifying Round Room 501 Annex
December 21 (3pm-5pm)

There will be a qualifying tryout where you will complete a 90 minute MATHCOUNTS competition round. Once you qualify, you will be selected to train for the competition with the ACS Athens MathCounts team.
Team Training Room 501 Annex
January – February (Mondays: 4pm -5pm)

The ACS Athens team will meet every Monday afterschool when school is in session to prepare for the competition. Participation in the training sessions is mandatory for students in the team.
Competition Date
February 2023

Two weeks before the competition 12 students will be selected to represent team in the official MathCounts Competition.
Please RSVP HERE for participating in the Qualifying Round by December 19th.