Dean's Welcome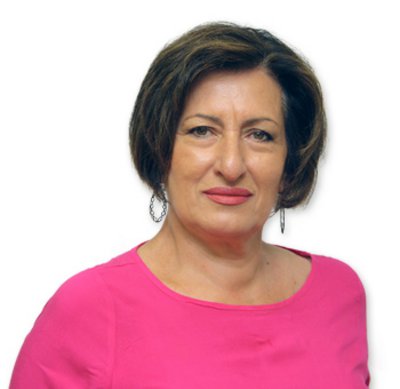 Welcome to ACS Athens!
Empowering individuals to be architects of their learning is both a goal and the foundation of the ACS Athens academic programs.
Academics are designed to provide a holistic educational experience that meets the student's academic goals through offerings of parallel and interconnected educational programs, applying various teaching modalities, breaking through technology distance barriers, if needed, deepening and extending knowledge with rigorous and interdisciplinary courses, instructional practices based on inquiry, experiential learning, and transfer of learning in real-life situations.
Authentic ACS Athens courses, both in content and delivery, prepare K-12 students to achieve excellence as ACS Athens graduates, including the IB program, AP courses, ACS Athens Virtual Courses, or some College courses.
The flexibility in academic planning to best achieve personal goals by tapping into and extending one's strengths and skills has contributed to the school's excellent academic performance, evident in standardized scores, college admissions, social engagement, and public recognition of our ACS Athens graduates.
ACS Athens instruction, since 2013, is designed around the i2lex methodology; a blended learning model with an emphasis on inquiry. As of fall 2019, we have expanded our academy course selection to include virtual courses, giving our students a wider course choice range while preparing them for the classroom and careers of the future.
Faculty from all disciplines are currently working on expanding the K-12 curriculum to include Artificial Intelligence content learning and application. In addition, our Conscious Citizenship model philosophy is embedded into our curriculum to allow linkage of social and personal purpose with knowledge and practice. The 17 UN Sustainable Development Goals are aligned with school curriculum to achieve an interconnection between purpose, learning and action.
Finally, I am confident that with the skill and knowledge of the ACS Athens pedagogical team we will continue to be successful in ensuring that the learning journey and the ACS Athens experience will send our students out in the world as inquirers, knowledgeable, thinkers, communicators, principled, open-minded,caring, balanced, risk takers, and reflective decision makers.
Savor the journey and the experience!
Julia Tokatlidou, Dean of Academics