Dean's Welcome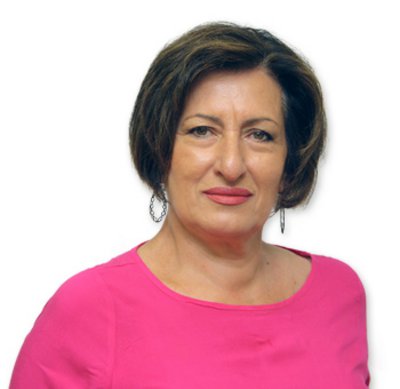 Welcome to ACS Athens.
ACS Athens is a school that sets high standards for all of its students. From our innovative teaching approach to our unique student-centered curriculum, innovative programs, learning enhancement programs, extra-curricular activities, and after school programs, the educational experience will be rewarding and transformational.
The ACS Athens academics are designed to provide a holistic educational experience that empowers students to become architects of their own learning, guiding them to thrive as conscious global citizens.
Authentic ACS Athens courses, including IB program, AP courses, and ACS Athens Virtual courses, both in content and delivery, prepare K-12 students to achieve excellence as ACS Athens graduates.
The flexibility in academic planning to best achieve personal goals by tapping into and extending individual strengths and skills has contributed to the school's excellent academic performance. This is evident through standardized scores, college admissions, social engagement, and public recognition of our ACS Athens graduates.
The ACS Athens curriculum is designed around the i2Flex methodology, a blended learning model emphasizing inquiry. As of fall 2019, we have expanded our academy course selection to include virtual courses, giving our students a wider course choice range, while preparing them for the classroom and careers of the future.
By linking the United Nation's 17 Sustainable Goals and Conscious Citizenship into the lesson planning and implementing Artificial Intelligence into the Science and Technology course structure, the ACS Athens K-12 curriculum is one of the most innovative in 21st Century learning, as it achieves an interconnection between purpose, learning, and action.
Our highly qualified ACS Athens faculty combines high-caliber academics with a caring and supportive environment that fully prepares students to thrive as independent, innovative leaders who will be harbingers of change to help create a better life and living on the planet.
Savor the journey and the experience!
Julia Tokatlidou, Dean of Academics