Director's Welcome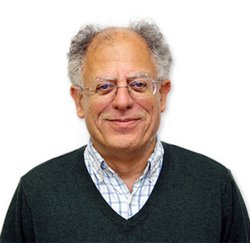 Dear parents,
As the director of the IB and AP programs I am committed to work hard to provide the best educational experience for your children in the IB and AP programs at ACS Athens. The teachers in these programs are dedicated and experienced and are also committed to ensure the success of your children in these academically challenging courses.
Our IB program is flexible and designed to suit the differing needs of students; so for those students opting not to do the full IB Diploma we offer the possibility of taking isolated IB or AP courses in order to construct a student academic profile that will be attractive to Universities and Colleges. Solid preparation in the classroom and support through our counselors and Learning Commons aims at maximizing a student's chances for admission to the University of their choice.
Admission to the IB program is based on good academic performance in the 10th grade and recommendations from 10th grade teachers who will evaluate the students' ability for consistent work, organizational skills and the desire to do well in a challenging program.
At ACS Athens, and hence also in the IB/AP programs, we believe in student centered education where learning takes place by instilling in students critical thinking skills, conceptual understanding and research, self management, communication and social skills. Teaching is inquiry based, promoting collaborative work in local and global settings and differentiates among the varying learning needs of students.
Success in the IB/AP programs also rests on your help in ensuring that students work consistently, manage their time wisely and stay focused on their goals. We have to work together so that all of our students can reach their full potential and thrive as responsible global citizens.
Andreas Tsokos, Ph.D.
Director AP & IB Programs