Publications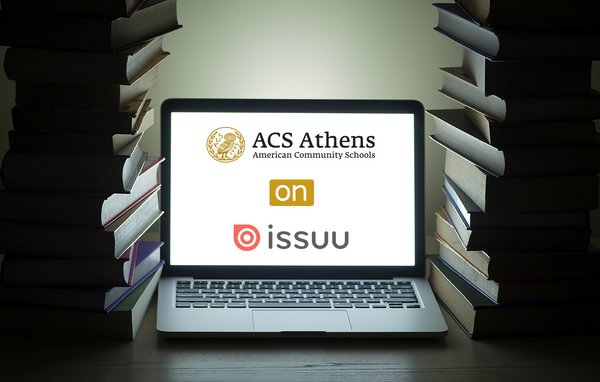 ACS Athens produces a wealth of publications, articles, academic papers each year. From the Ethos Magazine, published since 2006, to the school Handbooks. From student produced publications and articles published in the print media, to the President's Newsletter and other circulars. All this material is available on the ISSUU® platform, for easier browsing and reading. That's where we document what we do, and celebrate our achievements. You're welcome to subscribe to our publication page or follow individual publication sets or "stacks" and read more and deeper about the ACS Athens educational story!
Ethos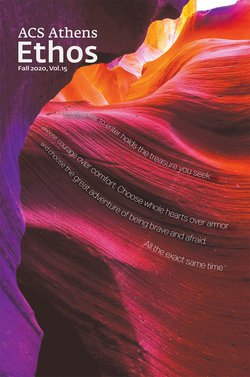 Ethos Magazine is a luxurious, education-related annual publication of ACS Athens featuring all the exciting, innovative and educational programs and activities of the school, celebrating its successes and highlighting the accomplishments of its community. To read the latest Ethos magazine and browse past issues, click here!
ACS Athens Cares Bulletin
Our latest monthly newsletter, "ACS Athens Cares" bulletin aims to highlight specific themes as we continue to journey on this new challenging trajectory with multiple and unpredictable changes. "ACS Athens Cares" focuses on self-care and engages in self-reflection so that we can best be there for our children/students.
To read the latest "ACS Athens Cares" bulletin and browse past issues, click here!
COVID-19 Anxiety - (Self) Management and Adjustment Guide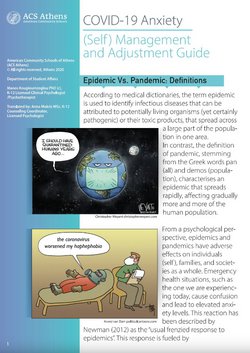 Responding to current developments, ACS Athens provides this guide in English and Greek as a means of informing people on COVID-19 anxiety and adjustment issues. The purpose of this Guide is to provide adults with information that will help students of any age in managing their feelings and emotions. Let's all stay home, connected, and supported! We are ACS Athens!
The Handbook of Research on K-12 Blended and Virtual Learning Through the i²Flex Classroom Model
The "Handbook of Research on K-12 Blended and Virtual Learning Through the i²Flex Classroom Model" serves as a reference book in libraries across the globe. With its impressive compilation of 35 chapters authored by 13 international scholars as well as 33 ACS Athens educators, the book presents research and trends related to blended and virtual learning in the K12, research outcomes of online methodology. The book also outlines the educational philosophy and associated leadership model that need to be in place for such school-wide, technology-based innovation to succeed. Finally, it showcases individual Action Research projects written by teachers who have implemented blended and virtual teaching in their classes. To learn more click here.
The Literary Arts magazine: A publication of the ACS Athens Literary Arts Society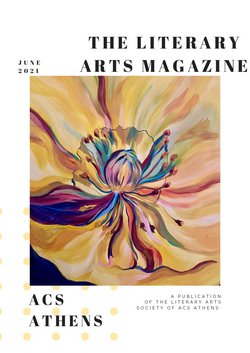 The Literary Arts Magazine aims to build a stronger sense of community by publishing a magazine of creative expression.
This year, the student members of the society at ACS Athens made a tremendous effort to overcome the challenges of working online and lockdowns to complete the magazine on time.
It is through their dedication and collaboration that their work and that of their classmates can be shared with the ACS Athens community. To read the latest Literary Arts magazine, click here!
International Schools Journal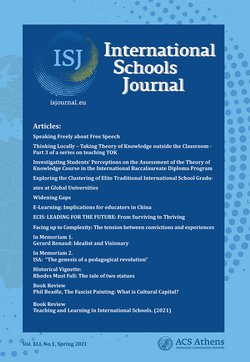 The International Schools Journal is published twice a year by ACS Athens. This journal serves as the forum for educators, professionals and administrators from K-12 and higher education institutions to connect, collaborate and enhance the dialogue between K-12 and higher education institutions for the benefit of all learners. Click here for more.