Principal's Greeting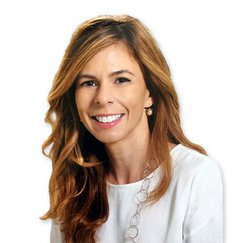 Dear Parents,
As we embark into another exciting school year, I am proud to say that as our Elementary School student body is growing we are continuing to improve our campus grounds, as well as, diversifying our academic content areas while enhancing our activities based lessons. In all aspects, ACS Athens is carefully constructing connections to individual student talents, needs and abilities to match the 21 st century prerequisites.
For the second consecutive year ACS Elementary School has undergone continuous beautification plans. Our school now houses an additional physical education room with an attractive accordion glass door that allows for seamless transitions from the comfort of one classroom to the excitement of merging two classes into one.
Along with this, students and teachers are equally enthusiastic about the newly designed playground that includes a tartan track, with 4 running lanes up to approximately 40 meters long. Not only will students to work up an appetite running the course before lunch, they will be able to exert more energy as they climb cables, horizontal ladders, or slide down polls on the new jungle gym. Others might choose to take part in team sports like soccer, basketball, Twister, 4-square or Mirror-Me games. For those not interested in kinesthetic activities student have the option of playing chess or discovering the world map on tabletops. The improvements of the playground not only enhance the façade of the school grounds they add elements of safety and practicality to an environment where children are permitted to play and be free.
Besides the significant improvements to our infrastructures on our campus, our educational practices are also being restructured and modernized. This year the Elementary School faculty is spring-boarding from our collaborative online coursework at Stanford University, which focused on Conceptual Mathematics, by Jo Boaler, and now directing our strengths into the Next Generation Science Standards (NGSS). Our educators will carefully unpack the new science standards, which offer rich content material, and provide students the opportunity to cross cut topics from one domain to the next. This curriculum paves the way for students to build connections, identify similarities and differences, and analyze information between various lessons and subjects. In an effort to keep our students engaged with our fast-pace and creative learning environment, I highly encourage all families to support our children by showing interest in their daily events. Simply asking a few questions at dinner and allowing your children to answer, at their own pace, will strengthen your parent-child bond but also help students evolve into independent and confident voices that can make associations between subjects based on educated observations.
Our entire staff and superb team of educators are looking forward to building strong bonds with every one of our students. Wishing everyone a forward moving and successful start to the 2018-2019 school year.
Sophia Moros
Elementary School Principal
email: moross@acs.gr