Arts Activities
After School Arts / Music / Dance / Language / Technology Activities
IMPORTANT: All Recreational after school activities are on hold until further notice (according to Authorities' directives). Only the Tennis Academy is in operation; for more information please click here.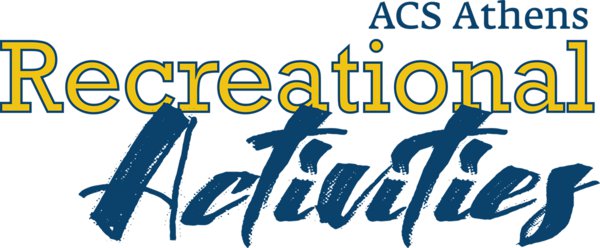 Classes and workshops for Elementary & Middle School students
Payment must be made by following the School Bank information .
If enrollment in an activity does not reach the minimum number of participants required for the class to run, the class will be cancelled, and you will be notified and your tuition will be reimbursed.
For more information please contact Ms. Marietta Garbis, Administrative Assistant for the Arts Activities (email: garbism@acs.gr / Telephone: 210.6070302)
Register here >
What is your child interested in?
Chess Activity / Grades 1-8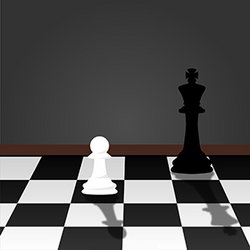 Chess is the most popular game ever invented. The benefits of chess to children are endless! It strengthens mental clarity, fortitude and stability. It develops decision making and patience and builds focused concentration. It's fun. This course will provide lessons tailored towards the skills of the children, combined with supervised training games.
Beginners (grades 1-5)

Wednesdays: 4 - 5 pm (one hour)
10 Sessions
Cost: €100
Minimum enrollment: 6 students
Maximum enrollment: 12 students

Experienced * (grades 2-8)

* minimum 2 years experience
Mondays: 4 - 5 pm
14 Sessions
Cost: €140
Minimum enrollment: 6 students
Maximum enrollment: 12 students
INSTRUCTOR: Mr. Konstantinos Soultatis
back to top
Dance / Grades 1-5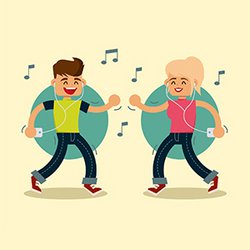 In the Musical Theater class, students will have the chance to learn and perform songs and dances from such Broadway and movie musicals as Grease, Saturday Night Fever, Mama Mia, The Sound of Music, Mary Poppins, A Chorus Line, The Lion King, Cats, Annie, 42nd Street and other great, classic shows. This course is the perfect way to explore the fundamentals of musical theater in a dynamic and fun atmosphere. The program will lead to a performance at the end of class.
Jazz has become one of the most popular dance styles in recent years, mainly due to its prevalence on television shows, movies, music videos and commercials. People enjoy watching jazz dancers, as the dancing is fun and energetic and consists of unique moves and fancy footwork. A jazz class explodes with energy. The class goal is to produce physical and expressively well-trained dancers
Musical theater / Grades 1-5 CLOSED!

Tuesdays: 4 - 5 pm (one hour)
13 sessions
Cost: €130
Minimum enrollment: 6 students
Maximum enrollment: 15 students
INSTRUCTOR: Ms. Katerina Mitakou

Modern Jazz & hip hop / grades 3-5

Thursdays: 4 - 5 pm (one hour)
14 sessions
Cost: €140
Minimum enrollment: 6 students
Maximum enrollment: 15 students
INSTRUCTOR: Ms. Katerina Mitakou
back to top
---
Ballet / Grades K- 3
Mondays and Wednesdays: 4 - 5 pm (one hour)

Dates - Mondays: Feb. 3, 10, 17, 24

March 9, 16, 23, 30

April 6, 27

May 4, 11, 18, 25

14 sessions

Dates - Wednesdays: Feb. 5, 19, 26

March 4, 11

April 1, 8, 22, 29

May 6, 13, 20, 27

13 sessions

Total of 27 Sessions

Cost: €270

Minimum enrollment: 6 students

Maximum enrollment: 15 students

INSTRUCTOR: Ms. Katerina Mitakou
Lessons will be based upon classical ballet technique, free movement and character work. High quality instruction and training will aim to correct posture, balance, line of dance, space consciousness, strength, rhythm, repertoire and composition. Students will need to provide their own tights and dance shoes.
Kids First Coding & Robotics / Grades KG-2 NEW!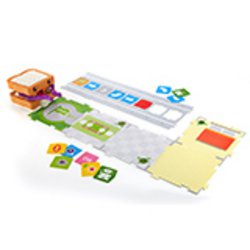 This is Sammy! This cute little peanut butter and jelly sandwich is actually a robot that teaches coding principles and skills to children in grades K-2. Each lesson has a different story - a challenge that motivates the students to solve a problem through robot programming. The students will have the opportunity to create their own story and program their robot while being exposed to the key areas in coding. They may program the robot to move in different directions, activate its output gear, light up its LED, play sounds, and respond to different function cards. This activity encourages hands-on involvement with the robot and the story cards. The robot, the stories as well as the model-building and coding challenges will make learning fun! Kids will learn through play, while they use their creativity, critical thinking and problem solving skills.
Tuesdays: 4 - 5pm (one hour)
13 Sessions
Cost: €130
Minimum enrollment: 8 students
Maximum enrollment: 15 students
INSTRUCTOR: Ms. Zoi Karatza
back to top