Today with us is Ada Gianneskis, ACS Athens parent and elected member of the Board of Trustees of the school. Ms. Gianneskis is a marketing and communications executive with 20 years of experience and is currently the Communications Director of House Market SA (IKEA franchise for Greece, Cyprus and Bulgaria).
Ms. Gianneskis has an MBA degree from Southern New Hampshire University, with specialization in sports marketing. She is also a member of the Corporate Responsibility Committee of the American Hellenic Chamber of Commerce.
With Ms. Gianneskis, we discuss:
Having difficult conversations with your children while cultivating their empathy
Trust as a family contract as children live through COVID
Parents responsibility to Learn what their children already know
Wearing two hats, when it comes to being involved in school governance
Students not Hiding behind the musts, as they consider their future
Following your true calling
How to highlight your work ethic in an interview
Taking a step back when deciding on graduate or post-grad studies; and
What makes a good communicator
---
Here's how to listen to the ACS Athens Owlcast and don't forget to subscribe or follow:

Apple Podcasts: Go to ACS Athens Owlcast on Apple Podcasts

Spotify: Go to ACS Athens Owlcast Podcast on Spotify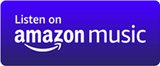 Amazon Music: Go to ACS Athens Owlcast Podcast on Amazon Music

Google Podcasts: Go to Google Podcasts, login to your Google Account, click "Add by RSS Feed" and paste the following URL in the field: https://acs-owlcast.castos.com/feed
OR,
Happy listening!