International Schools are known for the frequent rotation of their teaching and administrative personnel. ACS Athens recruits most of the times teachers and high-level administrators from the international school circuit, where the mentality of international education guides the expertise and training of the new hires. This year, a new Principal joined us from a pure American school, which gives her a unique perspective as a leader to a school that follows the American curriculum.
Dr. Joleta Gallozzi, our new Middle School Principal arrived this year from Aurora, Colorado, and shares with us some of the insight she has gained so far having joined the ACS Athens international community of educators.
Today With Dr. Gallozzi, we discuss:
How can British literature inspire the desire to travel
The learning curve of managing learning on a new school
The job of a principal as a life calling
Causing Shifts in culture and bringing positive impacts
Teachable Moments
Helping students help themselves
---
Here's how to listen to the ACS Athens Owlcast and don't forget to subscribe or follow:

Apple Podcasts: Go to ACS Athens Owlcast on Apple Podcasts

Spotify: Go to ACS Athens Owlcast Podcast on Spotify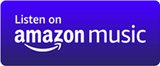 Amazon Music: Go to ACS Athens Owlcast Podcast on Amazon Music

Google Podcasts: Go to Google Podcasts, login to your Google Account, click "Add by RSS Feed" and paste the following URL in the field: https://acs-owlcast.castos.com/feed
OR,
Happy listening!