Nicholas Karambelas is a graduate of ACS Athens in the 70's who left to become a successful law professional in the U.S., but has never really left the school. His current capacity as the Chairman of the US Board of Trustees of the school, along with his love for Greece and his Greek-American identity, put him in a unique position to serve the mission and vision of the school. A third-generation Greek American, he takes pride of his emotional attachment to Greece and the intellectual approach to the Greek national issues as a Greek American.
With Nick Karambelas, today we discuss:
The changing profile of ACS Athens from an almost exclusively American school to a totally international school
Fond memories with dear friends
The role of the houses as an American school tradition
Intellectual curiosity as a key quality transitioning to colleges
Having an analytical mindset as a law professional
His passion for history and archeology
The role of the Greek American Omogeneia in shaping the American nation
The 1821 revolutionary war of independence through the eyes of Omogeneia
His view of ACS Athens as a member of the Board of Trustees
---
Here's how to listen to the ACS Athens Owlcast and don't forget to subscribe or follow:

Apple Podcasts: Go to ACS Athens Owlcast on Apple Podcasts

Spotify: Go to ACS Athens Owlcast Podcast on Spotify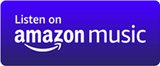 Amazon Music: Go to ACS Athens Owlcast Podcast on Amazon Music

Google Podcasts: Go to Google Podcasts, login to your Google Account, click "Add by RSS Feed" and paste the following URL in the field: https://acs-owlcast.castos.com/feed
OR,
Happy listening!