One of the staple academic subject areas of primary and secondary education is the inquiry, research, and experimentation of Science. Students are introduced and exposed to data literacy and computational thinking and are encouraged to develop creative and critical thinking, problem-solving, and team working.
We are living in the age of inescapable if not compulsory technological literacy, where skills and competencies are required material to students, where the future is now. The Technology and Science curriculum, the STEM or STEAM blend of courses, and the frame of mind based on Artificial Intelligence, are the fundamentals of 21st-century education.
Dr. Antonis Karampelas is a member of the Science and Technology Faculty of the ACS Athens Academy. He is the Artificial Intelligence Framework Coordinator, working with faculty to holistically integrate AI into the school's curriculum. Dr. Karampelas is a co-author of more than 60 published articles and research contributions in the fields of education and astrophysics.
Today we discuss:
Science Fiction and the vagueness of the future
Enjoying looking at the stars without a telescope
Preparing to conduct science experiments in space
Robotics and appeal of STEM to young people
Heisenberg and the principle of uncertainty
The importance of AI and the 4th industrial revolution
The emergence of Superintelligence
Getting inspired to become a science teacher
---
Here's how to listen to the ACS Athens Owlcast and don't forget to subscribe or follow:

Apple Podcasts: Go to ACS Athens Owlcast on Apple Podcasts

Spotify: Go to ACS Athens Owlcast Podcast on Spotify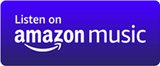 Amazon Music: Go to ACS Athens Owlcast Podcast on Amazon Music

Google Podcasts: Go to Google Podcasts, login to your Google Account, click "Add by RSS Feed" and paste the following URL in the field: https://acs-owlcast.castos.com/feed
OR,
Happy listening!