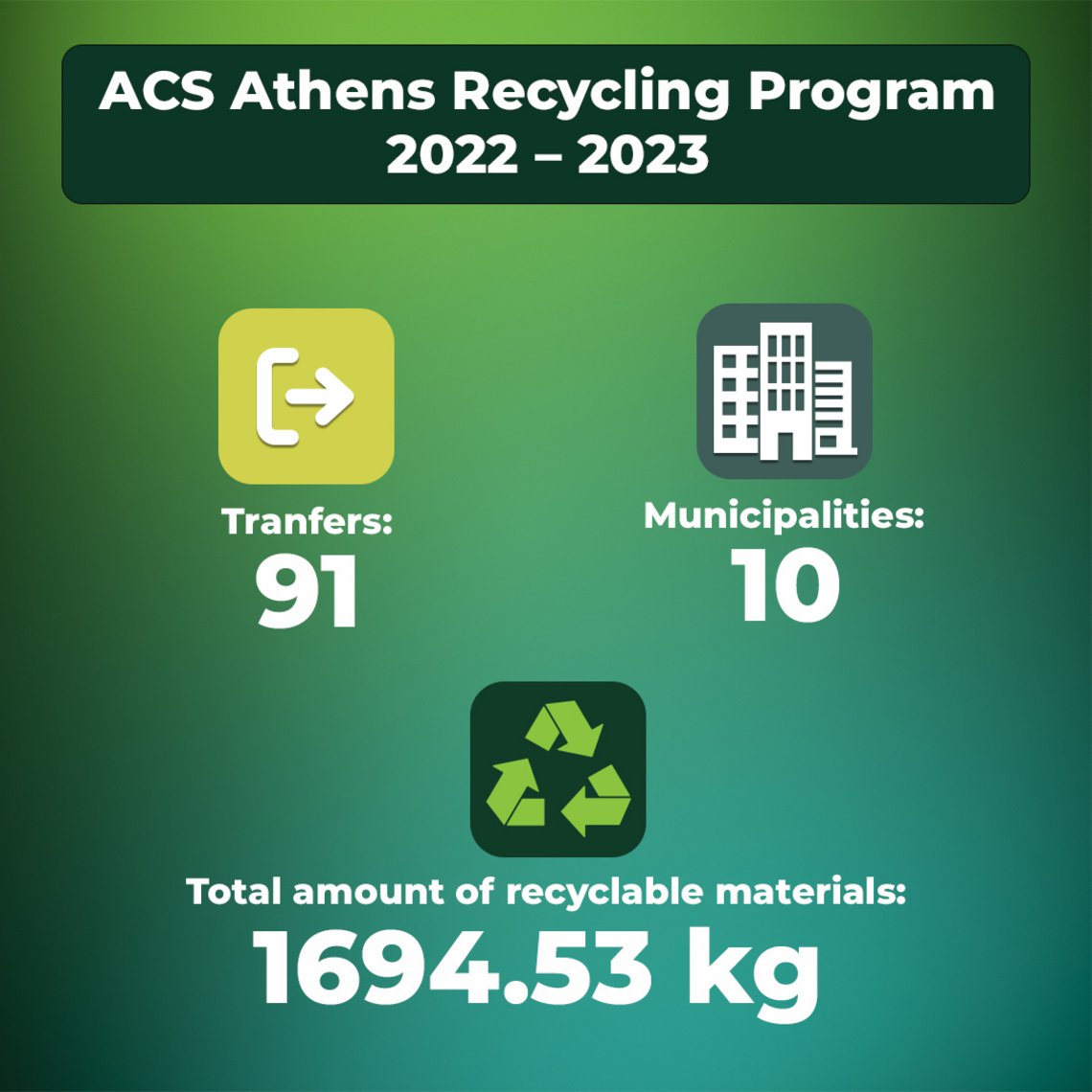 During the 2022-2023 academic year, the ACS Athens Recycling Program experienced remarkable growth and achievements. We are proud to announce that ACS Athens became a registered participant in the prestigious Green City recycling program, which is recognized as the largest recycling-rewarding program in Europe. This collaboration signifies our commitment to environmental sustainability.
Our Elementary and Middle school students formed dedicated recycling teams and actively participated in this program. In close coordination with various departments of ACS Athens, these teams diligently collected recyclable materials on our campus. Our maintenance staff played a crucial role by ensuring that these materials were delivered to the Green City trucks for proper recycling.
According to the official Green City website, ACS Athens has successfully delivered a total of 1694.53kg of recyclable materials to the Green City program, including paper, hard plastic, PET, and glass. Our efforts resulted in 91 transactions across 10 different municipalities of Athens. This widespread impact is a testament to our dedication and the extent of our contribution.
Congratulations to all ACS Athens students, faculty, and staff for their unwavering dedication and significant contributions to this remarkable endeavor. Together, we are making a difference in creating a more sustainable future.