Every so often, but not often enough, there comes an individual in the life of an institution, that through personality, deeds, or just aura, gets to be identified with the institution, its spirit, and presence in the community. Annie Constantinides, the legendary basketball player and leader of Sporting Athens and the National Women Basketball team in the 80's and 90's, is such an individual. Her own teammates from school admit that "Annie was a force to be reckoned with", and her teammates from her years as a professional athlete remember a natural leader. During her ACS Athens career, even through her occasional hiatus to participate in the organizing of the Olympic Games, she has served as the Athletics Director and de facto coach of the boys (or girls) varsity basketball teams. She can run a Marathon while speaking on the phone, she analyses strategy on the basketball court from every particular angle, or she can find solutions to issues while restlessly roaming the campus. To some she's intimidating, to most she's inspiring. Her story is the story of every student-athlete who follows his or her own dreams without compromises.
---
Here's how to listen to the ACS Athens Owlcast and don't forget to subscribe or follow:

Apple Podcasts: Go to ACS Athens Owlcast on Apple Podcasts

Spotify: Go to ACS Athens Owlcast Podcast on Spotify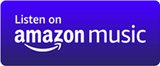 Amazon Music: Go to ACS Athens Owlcast Podcast on Amazon Music

Google Podcasts: Go to Google Podcasts, login to your Google Account, click "Add by RSS Feed" and paste the following URL in the field: https://acs-owlcast.castos.com/feed
OR,
Happy listening!