Dr. Marco Crivellaro joined ACS Athens a little before the COVID pandemic struck hard face-to-face learning in schools. Operating through two lockdowns could have been an inopportune time in his career, especially when as a librarian you depend on the physical presence of students in your library and the constant contact with books and volumes of manuscripts.
---
Here's how to listen to the ACS Athens Owlcast and don't forget to subscribe or follow:

Apple Podcasts: Go to ACS Athens Owlcast on Apple Podcasts

Spotify: Go to ACS Athens Owlcast Podcast on Spotify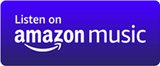 Amazon Music: Go to ACS Athens Owlcast Podcast on Amazon Music

Google Podcasts: Go to Google Podcasts, login to your Google Account, click "Add by RSS Feed" and paste the following URL in the field: https://acs-owlcast.castos.com/feed
OR,
Happy listening!