The end of another Academic Year is very close, but this year it has a special meaning for everyone. After 2 years in the Covid pandemic, with its lockdowns, restrictions and virtual classes, the 2021-22 was the first academic year that resembled to a normal school experience. As the Class of 2022 is getting ready to bid farewell to the school, the Academy Principal is preparing to offer his own reflection. David Nelson has been the Principal of the Academy since 2019, but has been an educator at ACS Athens for 22 years.
Today with Mr. Nelson we discuss:
Academy Prom 2022 - Seeing students with their masks off for the first time in 2 years
Creating engagement by Creating experiences for students
Creating a community by connecting students to their own community
More important than grades: finding a way to make a difference
The need for teachers to constantly reinvent themselves and innovate within
The case of the Combo Class as team taught course
When the learning lingers
What is The Truman Trial
Collaborative Learning Communities and Professional Development
AND
The final advice of the Principal to the Class of 2022
---
Here's how to listen to the ACS Athens Owlcast and don't forget to subscribe or follow:

Apple Podcasts: Go to ACS Athens Owlcast on Apple Podcasts

Spotify: Go to ACS Athens Owlcast Podcast on Spotify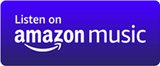 Amazon Music: Go to ACS Athens Owlcast Podcast on Amazon Music

Google Podcasts: Go to Google Podcasts, login to your Google Account, click "Add by RSS Feed" and paste the following URL in the field: https://acs-owlcast.castos.com/feed
OR,
Happy listening!