An international school is defined mainly by the internationally-minded curriculum, following the principles of international education but also by fostering a globally-minded mentality in its student body and the entire community. Students by definition are international coming from different ethnicities, and nations, bringing a wealth of experiences and mindsets, looking to integrate but also to stand out. When the entire community is made of a similarly international background, then you have the ultimate combination. Our guest today is as international as someone can get. A Greek Cypriot, Sophia Stella Soseilos was born in Germany, lived in Cyprus, studied in South Africa, and moved to Greece in 1995. Sophia has a passion for teaching Art, inspiring creativity, and using design thinking in her education space.
With Sophia Soseilos today we discuss:
Confidence, imagination, and patience - some of the life skills of Art education
Navigating through this year's mixed level K-12 art exhibition
The always incredible IB Art Exhibit
Preparing the Portfolio in IB Art
The importance of continuity in Art in K-12 education
Making a life through art
The wonder of immersive art
Getting inspiration from everywhere
Being analog in TV stage design
---
Here's how to listen to the ACS Athens Owlcast and don't forget to subscribe or follow:

Apple Podcasts: Go to ACS Athens Owlcast on Apple Podcasts

Spotify: Go to ACS Athens Owlcast Podcast on Spotify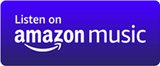 Amazon Music: Go to ACS Athens Owlcast Podcast on Amazon Music

Google Podcasts: Go to Google Podcasts, login to your Google Account, click "Add by RSS Feed" and paste the following URL in the field: https://acs-owlcast.castos.com/feed
OR,
Happy listening!