What kind of epiphany does someone experience before becoming a teacher?
How does an optician, from adjusting frames ends up adjusting brains?
Why it's important to have a balanced literacy classroom?
The answers to these profound questions we attempt to find today with Sophia Tsinakis, Literacy Coordinator at ACS Athens. A native of Houston, Texas, Ms. Tsinakis holds a Bachelor of Science in Psychology - with a minor in Art Therapy - from Lesley University in Cambridge Massachusetts. She has earned a Master's in Elementary Education and a K-12 English Language Learners endorsement at Peabody College of Vanderbilt University.
While teaching in Nashville, Tennessee, she was a finalist for the Teacher of the Year, recognized as a Literacy Leader by the District Director of Literacy, was interviewed and observed by the National Public Radio program, Mind/Shift, and one of her guided reading lessons was filmed by the district as an example of exemplary reading instruction.
Sophia Tsinakis arrived at ACS Athens in 2018 and transitioned in her capacity as Literacy Coordinator in 2020, through which she facilitates the development of an ongoing collaborative literacy learning culture that aligns reading & writing curriculums.
With Ms. Tsinakis, today we discuss:
The vision of Literacy in the Elementary School of the late Steve Medeiros
Growing into innovation through professional development
Building a balanced literacy classroom
Being a mentor, collaborator and coach at the same time
Life in the digital realm and how it affects learning
The emerging trends in literacy: Teaching Poetry and Use of Graphic Novels
Reading critically and making sense of online content
Sustainable development goals and Literacy
Balance in a teacher's personal life and how that affects teaching
---
Here's how to listen to the ACS Athens Owlcast and don't forget to subscribe or follow:

Apple Podcasts: Go to ACS Athens Owlcast on Apple Podcasts

Spotify: Go to ACS Athens Owlcast Podcast on Spotify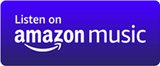 Amazon Music: Go to ACS Athens Owlcast Podcast on Amazon Music

Google Podcasts: Go to Google Podcasts, login to your Google Account, click "Add by RSS Feed" and paste the following URL in the field: https://acs-owlcast.castos.com/feed
OR,
Happy listening!