"The planet does not need more successful people. The planet desperately needs more peacemakers, healers, restorers, storytellers, and lovers of all kinds."
The Dalai Lama has offered this call for peace and healing a few years ago, before the latest refugee crisis took hold of much of Europe but involves much of Asia, Africa, and Central America, the so-called developing world. In general, the Western developed world has been part of both the problem and the solution, in ways that are both frustrating but also hopeful. Hope is what the Home Project is investing in its effort to provide shelter, education, and integration opportunities to unaccompanied refugee minors, while at the same it is fighting intolerance, xenophobia, and racism. The HOME Project was founded in response to the call made by President Obama to the private sector to help in addressing the refugee crisis in 2016. Their mission is to help refugee children to safety and security, to overcome the trauma of violence and loss, to motivate reintegration and healing, and empower new beginnings.
ACS Athens, through its effort to assist in this cause, has started the Youth-to-Youth educational and integration program in 2017, in collaboration with the Home Project. The program fosters meaningful educational experiences and promotes social integration addressing the educational and social needs of unaccompanied minors in Athens through a student-to-student partnership learning model. Volunteer students and teachers of the school provide the necessary environment for the young refugees so that they re-engage in a social and educational way, in a setting that allows friendships to grow, knowledge to be cultivated, and personalities to heal.
With us today is Sofia Kouvelaki, Chief Executive Officer of The HOME Project. A young and energetic leader in a highly humanitarian cause, Ms. Kouvelaki represents what every young person should be striving to achieve: empathy, specialized but ethical knowledge, global mindset and dedication to a noble cause.
With Sofia Kouvelaki today we discuss:
How university studies can steer someone towards humanitarian work
The impact of working with refugees during the crisis in Greece
Receiving a new unaccompanied child at the Home Project
Why social integration is so important
Providing shelter while preparing the next steps towards autonomy
The asylum process labyrinth
Showing, not telling, as a way to grow empathy to the local community
The danger of talking about the weaponization of the refugee issue
The Youth-To-Youth program, a collaboration between ACS Athens and the Home Project, as a model for breaking stereotypes and combating xenophobia
---
Here's how to listen to the ACS Athens Owlcast and don't forget to subscribe or follow:

Apple Podcasts: Go to ACS Athens Owlcast on Apple Podcasts

Spotify: Go to ACS Athens Owlcast Podcast on Spotify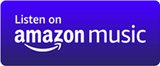 Amazon Music: Go to ACS Athens Owlcast Podcast on Amazon Music

Google Podcasts: Go to Google Podcasts, login to your Google Account, click "Add by RSS Feed" and paste the following URL in the field: https://acs-owlcast.castos.com/feed
OR,
Happy listening!