Director's Greeting
Dear Early Childhood Families,
Welcome to ACS Athens Elementary School. Every year approximately 400 students from pre-junior kindergarten through fifth grade begin a new school year at our campus.  
Early Childhood at ACS Athens serves children between the ages of three to eight years old. This is a time of significant physical, cognitive, social-emotional, and language development, which encompasses Junior Kindergarten through Second Grade. Emphasis is placed on the learning process where children build meaning, ignite their imaginations and creativity, through playful activities. This allows every child to develop their individual character and traits at their own pace. Children learn from each other where our teachers act as facilitators in the learning process. Our goal as a student-centered international school is to create a stimulating learning environment that is committed to engaging and challenging every one of  students on a daily basis.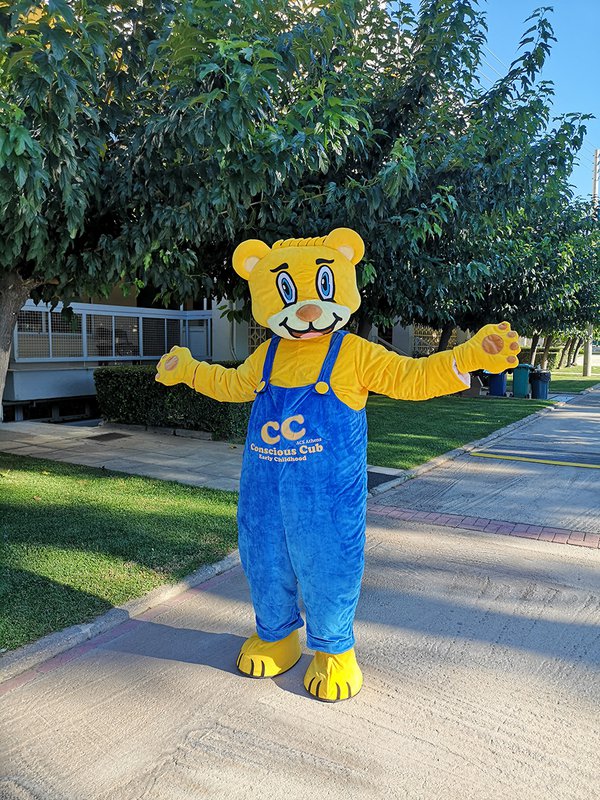 Our Early Childhood program models the importance of becoming a Conscious Citizen with the help from our early childhood mascot, Conscious Cub. This positive role model shares experiences with students so they can understand how individual actions have a negative or positive impact on a community. Therefore, Conscious Cub creates opportunities through experiences in which students develop values and mindsets that will allow them to make well-informed life decisions.
We believe that partnering with our parents is a critical component in the success of our students, as you are your child's first and most important teacher. Building a strong relationship between parent and teacher will guarantee that your family will have a positive educational experience at our school. Therefore, you are invited to share any information that you believe will help our team increase your child's success. Through our unique perspective and strong pedagogical background our early childhood faculty and administrators will only enhance your child's foundational steps as they begin their educational journey. Thank you in advance for your involvement, support, and cooperation. 
I look forward to welcoming you and your children to an exciting year of learning at ACS Athens.
Sophia Moros, M.A.
Director of Early Childhood and Development
Junior Kindergarten through Grade 2