Moros, Sophia, Director of Early Childhood Programs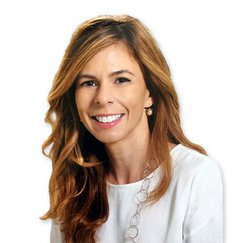 Sophia Moros was born and raised in Chicago, Illinois. She completed her studies at St. Xavier University, earning a Bachelor of Science Degree in Elementary Education with a minor in Literature, and a Master of Arts Degree in Reading. Currently, Ms. Moros is a candidate for an Educational Doctoral (EdD) degree at the University of Illinois, Urbana, focusing on Learning Design and Leadership.
Her career began with teaching elementary students in the Illinois public school system in 1998. After obtaining an M.A. in Reading, she worked as a Reading Specialist starting in 2001, serving grades K-8. She had the honor of collaborating with Sony Corporation Education on implementing an interactive reading program called Lightspan. Through the use of the Sony Playstation, she successfully utilized educational software as her primary tool to raise the achievement of the lowest twenty-fifth percentile students to meet state standards. Additionally, she worked as a Reading Literacy Teacher for ESL students between grades K-6 in 2007, collaborating closely with colleagues to achieve literacy goals through team teaching strategies.
After nine years of teaching, Ms. Moros seized the opportunity to study at Trinity College, Barcelona. There, she earned both a TESOL Certificate and a Business English Certificate. She briefly taught at this institute before relocating to Athens, where she accepted a position as the Director of English Studies at a prominent private language school.
With extensive international experience and a receptive mindset, Ms. Moros commenced her tenure at the American Community Schools, Athens, in 2009. She has served in a range of roles, spanning faculty and administrative positions. Throughout her journey, she embraced opportunities for professional development. Noteworthy accomplishments include completing online certification courses focused on Dyslexia through Buffalo State University of New York in 2010, participating in AERO International training for mathematics and social studies standards in 2011, and engaging in the European Council of International Schools (ECIS) conferences. Her involvement in ECIS included presenting in Athens, Greece, in 2012 and Zurich, Switzerland, in 2015. She was also a presenter at the 9th Annual Learning Difference Conference, showcasing the "iteach2!" initiative program she co-created for second-grade students with Ms. Stavi Dimas. Furthermore, in April 2016, she co-presented with Dr. Andreas Tsokos at the ACS Athens Colloquium, demonstrating the efficacy of Conceptual Mathematics in building computational accuracy.
Ms. Moros completed the Academic Leadership Course for Standards-Based Curriculum in Arlington, Virginia, U.S.A., as part of her pursuit to become a principal. She revisited Virginia during the summer of 2017 for further training through the Office of Overseas Schools, AERO, and the U.S. Department of State Mathematical Workshop. She facilitated collaboration among the Elementary School faculty, sharing conceptual mathematics techniques and introducing Jo Boaler's Mathematical Mindsets, based on Carol Dweck's Growth Mindset Research.
After a successful six-year tenure leading the Elementary School as Principal, Ms. Moros embraces her new role as the Director of Early Childhood Education and Development with boundless enthusiasm and honor. This role encompasses grades Pre-Junior Kindergarten through Second Grade. In 2022, she introduced the Early Childhood mascot, Conscious Cub, to the community. She has since incorporated Conscious Cub into her short stories, using it as a model to promote global awareness and conscientious citizenship traits among her students.
Ms. Moros firmly believes in establishing safe, nurturing, imaginative, hands-on, and empowering environments for young learners. She takes immense pride in her affiliation with ACS Athens Community Schools and looks forward with great enthusiasm to the 2023 school year, marked by her creative design of the Early Childhood Mascot, named Conscious Cub.
email: moross@acs.gr