According to UNICEF, cyberbullying is bullying with the use of digital technologies. It can take place on social media, messaging platforms, gaming platforms and mobile phones. It is repeated behaviour, aimed at scaring, angering or shaming those who are targeted. Face-to-face bullying and cyberbullying can often happen alongside each other. But cyberbullying leaves a digital footprint – a record that can prove useful and provide evidence to help stop the abuse.
Students of the ACS Athens Middle School are being actively engaged by educating themselves on these abusive behaviors, by embracing each other and are encouraged to trust their peers and community in order to express their fears and insecurities. Adolescents are particularly prone to be victims or perpetrators of bullying, as they start their teenage years, exploring their personalities and forming groups of peers that reinforce - or shutter - their view of the world drawn by their families.
A remarkable group of middle schoolers participate every year in the Honor Code Club, taking initiatives to explore, support and facilitate the dialogue on the issues that matter to their peers. Issues that include cyberbullying.
Today with us is a group of such students, who are willing to talk about this sensitive issue and how they affect us. Brave testimonies of bullying as they experience it, bring this issue closer to home. Ms. Venie Gaki, English language instructor to students of other languages, is the Advisor of the Middle School Honor Code Club.
---
Here's how to listen to the ACS Athens Owlcast and don't forget to subscribe or follow:

Apple Podcasts: Go to ACS Athens Owlcast on Apple Podcasts

Spotify: Go to ACS Athens Owlcast Podcast on Spotify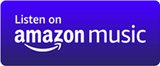 Amazon Music: Go to ACS Athens Owlcast Podcast on Amazon Music

Google Podcasts: Go to Google Podcasts, login to your Google Account, click "Add by RSS Feed" and paste the following URL in the field: https://acs-owlcast.castos.com/feed
OR,
Happy listening!