Meitanis, Linos, Theater Manager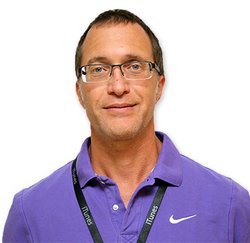 Linos Meitanis is the Theater Manager at the Theater at ACS Athens since September 2006.
Before joining the ACS Athens family, he worked in the film industry as a director of photography and camera assistant and in the entertainment industry as light designer and technical production coordinator.
He is experienced in stage lighting, stage automation, filming, editing and technical production coordination.
He graduated from the Hellenic Cinema and Television School Stavrakos as a Cinematographer.
email: meitanisl@acs.gr