Janicic, Adriana, Educational & Diagnostic Center Consulting Specialist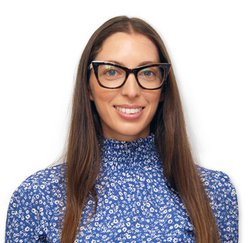 Dr. Adriana Janicic holds a Bachelors of Arts in Art and Psychology from Reading University, a Masters of Arts in Psychology in Education from Columbia University, and a Doctorate in Clinical Psychology from Pepperdine University. She completed her doctoral internship and postdoctoral fellowship at UCLA Counseling and Psychological Services. Dr. Janicic has completed numerous trainings in providing psychotherapy, supervision, program development, and assessment. Dr. Janicic has also completed training in Somatic Experiencing, a specialized treatment for trauma.
Dr. Janicic has worked in numerous settings, including psychiatric clinic, community mental health, hospital, university counseling, neuropsychological assessment, and humanitarian/NGO settings, gathering a range of experiences in clinical assessment, diagnosis, and treatment, as well as training of other mental health professionals. In the past, she has collaborated with elementary schools, parents, and university students, and faculty/staff to provide trainings and prevention and outreach programming, including anti-bullying campaigns, mindfulness in parenting anxious children, trauma responses, undocumented status, and multiple diversity and mental health awareness events.
email: janicica@acs.gr