Sfyri, Aspasia, Accountant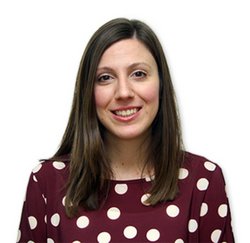 Aspasia Sfyri, was born and raised in Athens. She earned her Bachelor's Degree in Financial Management and Banking from University of Piraeus, where she worked on various assignments on topics like accounting, Theory of Marketing and Management, Banking Theory, Investment Theory, Portfolio Management, Accounting and Auditing, Political Economy, Macroeconomics, Microeconomics. In 2013 she completed her Masters in Actuarial Science and Risk Management from University of Piraeus.
From 06/2013 till 02/2014 she worked as a budgeting and reporting assistant where she was responsible for Sales Forecasting, Budget Reporting, Data Analysis. For the period 05/2014 – 11/2016 she worked as audit assistant to an audit company. Her main responsibilities involved support to Senior Manager to the tax and audit control, review of the internal procedures and controls of the client, evaluation of the accuracy of accounts receivable and payable ledgers, creation of budget and balance sheet statements, gathering of audit paperwork based on the standard policies, establishing working relationships with company's staff, partners and clients.
Ms. Sfyri haa been with the ACS Athens family since December 2016.
email: sfyria@acs.gr