Kontos, Konstantinos, School Nurse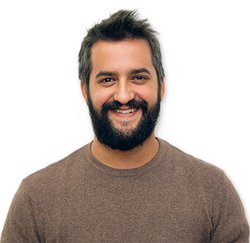 Konstantinos Kontos was born and raised in Athens. He graduated from the Technological Institute of Athens and is registered with the Nursing Association of Greece.
During his studies he spent time in various children hospitals, where he developed empathy along with the knowledge of how to take care of kids.
Nursing started for him with his internship at Ippokrateio General Hospital and continued with his employment in a variety of departments, throughout a period longer than 3 years, such as the General Hospital of Samos, the Hellenic National Defense College, house nursing, Emergency Rooms and a hemodialysis clinic. Additionally, he has a Certificate of attendance of Basic Life Support (BLS/AED) Instructor candidate from European Resuscitation Council.
His goal and main focus, is to treat each incident and each patient as a unique case and a unique personality, prioritizing their needs.
email: kontosk@acs.gr