Institute (IIC)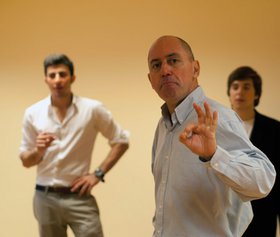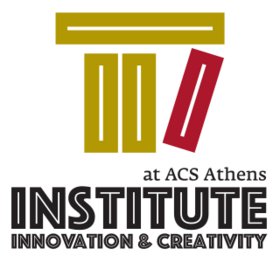 ACS Athens' commitment to innovation and to expanding learning opportunities for all members of the school community is evident in the establishment of The ACS Athens Institute for Innovation and Creativity (IIC). The IIC has been designed to develop innovative programs that offer unique educational experiences and personal and professional growth opportunities for the school's students, faculty and community. Through collaboration with university partners, outside experts and other schools, and drawing on the expertise of ACS Athens' own faculty, alumni, students and community members -- the Institute has been established to serve as a generator of innovative programs, creative teaching practices and new knowledge that will enrich school programs, stimulate the intellectual development of ACS Athens students, staff and community, and provide a bridge between ACS Athens and the world of ideas and practice outside of ACS. The IIC exists to foster and promote innovation and creativity.
To date, the Institute has developed a range of programs, including the Summer Academic Institute (in collaboration with Williams and Bentley Colleges and Tufts, Carnegie Mellon and York Universities); the Summer Pre-IB/College Prep Academy; the Summer Leadership Institute (in collaboration with the University of Richmond); the Arts Academy (offering programs in the visual arts, theater, music and dance to students from ACS Athens and the Athens community; the Adult Education Program; the ACS Athens Writing Center and Writing Project; a university teaching intern program; a teacher grant-writing program; and an on-line Humanities program involving field study in Greece and Paris. The Summer Leadership Institute was recognized with a major award by the American Association of University Administrators as a model of innovative practice. In 2010, the Institute hosted its first Tedxyouth@ACSAthens Program; by 2011, we will develop articulation agreements with 25-30 US universities and colleges, as a prelude to establishing university partnerships that will bring 6-8 US university courses to the ACS Athens campus during the school year by 2015.
Beginning in 2009, the Institute's mission expanded to embrace operation of the Theater at ACS Athens. To fulfill the cultural mission of the Theater at ACS Athens – to the school and the larger Athens community -- the Institute will seek funding for a series of on-going programs, including the Seminars in Creativity and Conference on Creativity, Leadership Institute, Young Artists' Program, Institute/Arts Center Performance Series, Artist in Residence Program, and the Athens Writing Project.