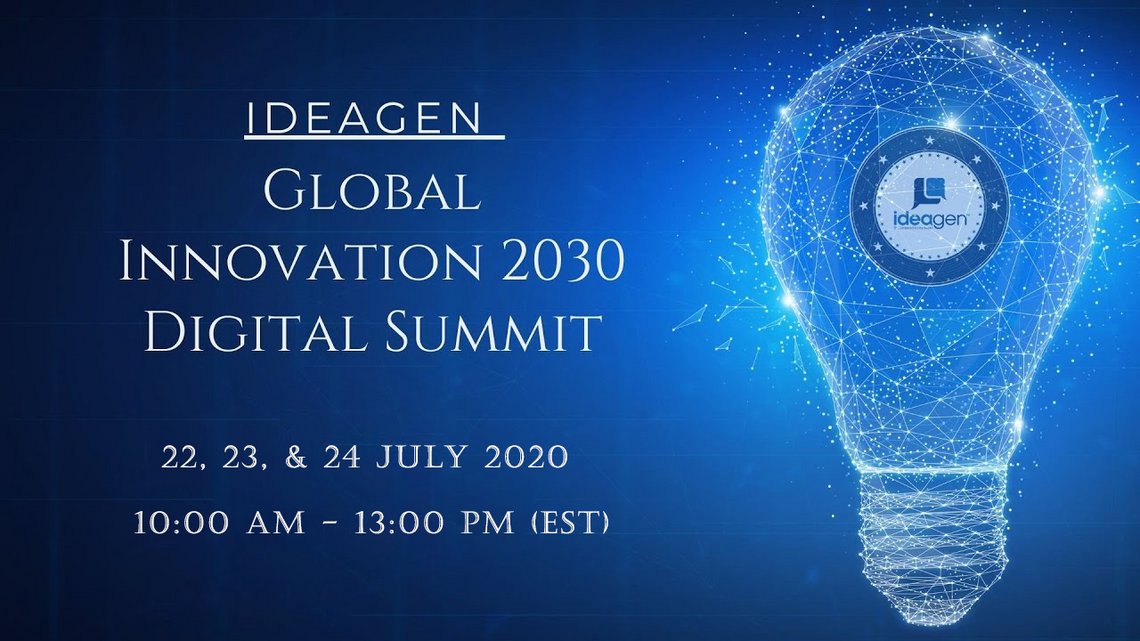 Ideagen, a US-based civic & social organization specializing in cross-sector collaborations and convening the world's leading companies, NGOs, and public sector organizations, is organizing the 2020 EU Global Goals Digital Summit on July 22nd, 23rd, & 24th 10:00 AM - 1:00 PM (EST).
An established and prestigious event, this year's Summit focuses on the progress of the European Union in achieving the United Nations Sustainable Development Goals as well as how the EU is tackling the current global climate and crisis. As we are on the runway to the target year of 2030, it is essential, now more than ever, to ensure a sustainable future!
This 3-day "all-virtual" summit will host a series of established and prominent speakers, including ACS Athens President Dr. Peggy Pelonis, who will talk about the SDG's from an educational perspective, and also facilitate as a moderator a number of panels including representatives from acclaimed organizations and institutions such as Concordia Summit (Libra foundation), Industry Disruptors-Game Changers, WiseGreece, New Greek TV, HOME project, ACS Athens, Onassis Foundation, ECIS (Educational Collaborative for International Schools), Design for Change India, Angel Flight West, Envolve Global, Libra's Social Responsibility and ACS Athens' own social engagement project for the homeless "ΚΟΙΝΩΝΟΣ" (Kinonσs).
More than 20 million viewers are expected to attend and watch the 2020 EU Global Goals Digital Summit which will be live-streamed on Ideagen's Twitter, LinkedIn, Facebook, and YouTube.
Initiated and organized by George Sifakis, Ideagen Global Chairman, Founder and CEO.
Save the Date: July 22nd, 23rd, & 24th 10:00 AM - 13:00 PM (EST).