Martines, Michela, Elementary OLP Specialist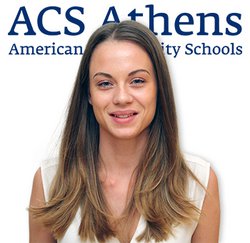 Michela Martines holds dual citizenship from Italy and Norway. She earned her Bachelor's degree in Psychology from the University of Sussex. For her academic achievements, she received a full scholarship to complete her Master's degree from the same university in Clinical Psychology and Mental Health. She is a fellow at the Hellenic Institute for RECBT. Following a four-year training and supervision program, Ms. Martines is specialized in applying Rational-Emotive Cognitive Behavioral Therapy to support children, adolescents, parents and educators. With this experience, she approaches her students through a holistic lens and is further equipped in successfully supporting children through their academic journey. Ms. Martines participated in the course "Online Learning and Support for Students with Special Needs" through Moreland University to gain further knowledge on how to best support students during virtual learning. Through The Institute of ACS Athens, Ms. Martines designed, created and taught a virtual course aimed at supporting middle school and academy students to develop their organizational and time management skills. Ms. Martines holds an ECIS Level 2 Certificate in Child Protection. She is passionate about supporting students with learning differences in reaching their potential.
Ms. Martines has been a member of the ACS Athens community since 2017. She has effectively held different positions at ACS Athens and in OLP. She has supported students across all schools (K-12) and has worked closely with teachers to promote inclusive practices in the mainstream classroom. She is excited to be in her third year as Elementary OLP Specialist.
email: martinesm@acs.gr