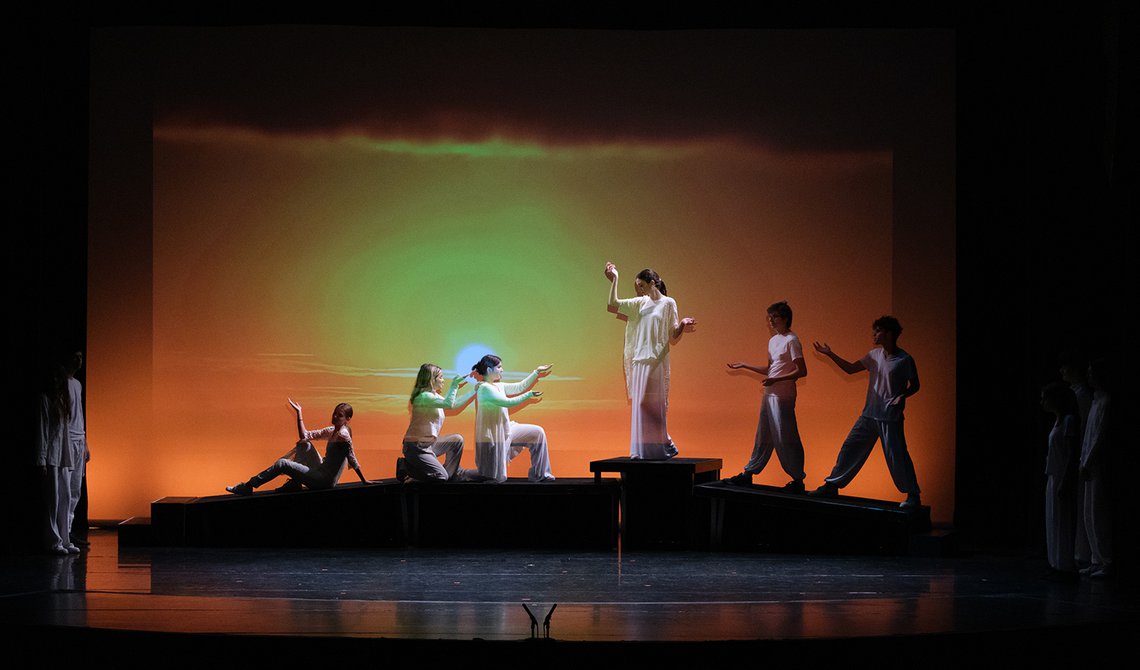 The first-ever "Oedipus Fest," a collaboration between IB Theater, IB English A: Literature, IB English A: Language & Literature, Theory of Knowledge, and Perspectives in Literature, combining a theatrical performance, and inquiry-based learning was performed by ACS Athens student thespians in the theater on Wednesday, October 12.
The first part of the event was a performance featuring selected scenes from Oedipus Rex by Sophocles, followed by Socratic seminars that explored what Oedipus Rex has to teach us about Artificial Intelligence and Conscious Citizenship.
"One would have thought it impossible to create this performance from such a diverse group of students and engage an entire grade at such a high level of discourse. Once more, I was mind blown by our students' ability to overcome." - Sophia Thanopoulos
Ms. Sophia Thanopoulos and Dr. Evan Syropoulos did a phenomenal job preparing the students in such record time to produce such a professional performance, and it was quite an experience for students, faculty, and staff alike.
"I'm humbled by our students' sociocultural awareness, rigorous argumentation, and passion for learning. The leaders of tomorrow are willing and able to face the unique challenges that we face as a civilization!" - Dr. Evan Syropoulos