UN Day is celebrated every year, and offers the opportunity to amplify a common agenda and reaffirm the purposes and principles of the UN Charter that have guided the global community for the past 77 years.
Each year, ACS Athens Middle School celebrates UN DAY, giving more significance to its multinational identity and global character. With students from more than 60 countries, the school is a hotbed of continuous dialogue and thoughtful debate on all issues of academic, cultural and historical significance that are presented through its programs. This year is another opportunity for students, faculty and administration to reflect on the United Nations Sustainable Development Goals, which are adopted schoolwide by encouraging everyone to actively support one or more of these goals, individually and collectively.
Today with us is a group of Middle School student leaders who reflect on this year's UN DAY that was marked this past November. They discuss the UN Day's activities, the lessons from this day and their individual and collective conclusions. With their Advisor, Vicky Akrivou, students discuss:
Nourishing Peace - this year's UN DAY theme, as observed through the eyes of Middle Schoolers;
From small-level actions to the larger scale - Identifying the needs of the world and actions to meet them;
Student Challenging advisors on UN Sustainable Development Goals;
The digital escape room challenge - learning serious concepts in a fun Way;
Finding solutions by looking at the negative side of things;
Focusing on solutions within social studies topics;
What's an SDG elevator speech; students choose their favorite Goal;
The lifeline or Milestone of 2030;
Thinking Globally but Acting Locally.
---
Here's how to listen to the ACS Athens Owlcast and don't forget to subscribe or follow:

Apple Podcasts: Go to ACS Athens Owlcast on Apple Podcasts

Spotify: Go to ACS Athens Owlcast Podcast on Spotify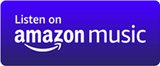 Amazon Music: Go to ACS Athens Owlcast Podcast on Amazon Music

Google Podcasts: Go to Google Podcasts, login to your Google Account, click "Add by RSS Feed" and paste the following URL in the field: https://acs-owlcast.castos.com/feed
OR,
Happy listening!