Agouridou, Manto, Academy Guidance Counseling Officer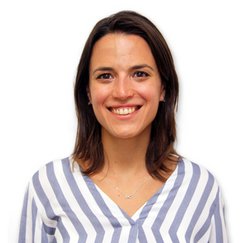 Ms. Agouridou was born and raised in Athens Greece. She graduated from Mercer University, Georgia, USA with a BA in psychology and a BM in cello performance under two full scholarships. After graduation, she worked as a researcher in a neuroscience-psychology laboratory at Northwestern University, IL, USA where she researched how different emotions, education, and experiences could shape adolescents' brain plasticity and cognitive abilities, and participated in various research projects which led to the scientific journal publication "Maturation of auditory cortical function during adolescence: A longitudinal approach" (Fitzroy A. B., Krizman J., Tierney A., Agouridou M., Kraus N., Frontiers in Human Neuroscience, 2015).
To expand her knowledge on psychosomatics and the clinical approach of people with emotional imbalances and cognitive disorders, Ms. Agouridou completed a master's degree in "Liaison Psychiatry: Integrative Care of Physical and Mental Health" at the National and Kapodistrian University of Athens, Medical School. At the same time, she collaborated with psychiatrists, pathologists, pediatricians, psychologists, and social workers to design a holistic approach of treating patients of all ages who were hospitalized at Attikon General University Hospital. Her master thesis focused on anxiety and depression in patients with diabetes.
Before coming to ACS, Ms. Agouridou worked as a school counselor-child psychologist in the public kindergartens of Papagos – Holargos Municipality. She counseled and provided psychological support to students, parents, and teachers regarding learning disabilities and difficulties, attention deficiencies, emotional imbalances, and stress management. She has also worked as a cello performer and teacher.
For two years Ms. Agouridou taught the Academic Advisory 9 and 10 classes and is now an Academy Guidance Counseling Officer in the Academy Counseling Office . Her goal is to support students and inspire them to express themselves and find their talents through career, academic and well-being counseling.
email: agouridoum@acs.gr