Koulyras, Jim, A/V Specialist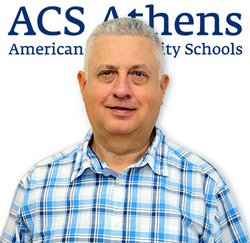 Mr. Koulyras is the Audio Visual Specialist/Technician JK through 12th grade.
He holds a Diploma in Survey Engineering from the Sydney Institute of Technology, Australia. He worked in Australia for a year as an engineer in land development before coming to Greece.
Mr. Koulyras has been at ACS Athens since 1981 providing Audio Visual services to faculty and students along with new technologies in the classroom.
email: koulyrasj@acs.gr