Sylaidis, Simos, Media Studio Technician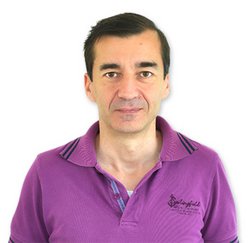 Mr. Simos Sylaidis was born in Gutersloh a city in North Rhine-Westphalia, Germany and raised in Athens, Greece.
His studies include an HND diploma in Direction of photography in Cinema & TV 1979.
Editor, compositor for AUDIOVISUAL SA.
Technical manager for AKTIS AVteam from 1996.
Accessibility editor for films and television programs.
As hobby, he is a scratch builder scale modeller.