Alexopoulou, Vana, Media Production Specialist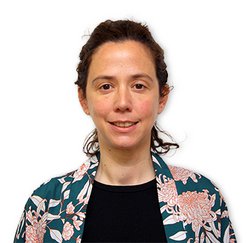 Vana Alexopoulou is the Media Production Specialist of the ACS Athens Media Studio. A Photographer and a Filmmaker, she was born in Athens where she earned a diploma in Conservation of Works of Art before continuing her studies towards a BA in Photography and Audiovisual Arts from the Technological Educational Institution of Athens. She went on to study in London where she was awarded an MA (Merit) in Documentary Practice from Brunel University. Currently, she is studying towards a Ph.D. at the University of Sussex, (Creative and Critical Practice) where her research focuses on migration and displacement, as well as digital media and web platforms.
She has worked as a filmmaker and photographer in Greece, Spain, and the U.K. for various television programs ('Remake' ERT, etc.), films ('Strella' by Panos Koutras, etc. ) and theater productions ('Factoria Estival de Arte SL Madrid', etc). She has also participated in many Photography and Videoart exhibitions (Athens Photo Festival, HPC, etc). Her films have been officially selected in various International Film Festivals (Portobello London Film Festival, Thessaloniki International Film Festival, DocFest, etc).
Furthermore, she has worked as a Research Associate (Video Producer) in the Laboratory of Integrated Systems in the National Centre of Scientific Research, "Demokritos". In addition, she has teaching experience and has delivered various workshops as a Film Tutor/ Media Producer, including classes at the BFI, London ('Documentary Filmmaking for Teenagers', etc.).
Since 2021, she is the producer/editor of the Institute's Knowledge Series and is part of the production team of the ACS Athens Media Studio, guiding and assisting the community of the school with multimedia classroom and personal projects.
email: alexopoulouv@acs.gr