Tottas, Frances, Assistant Director of Enrollment Management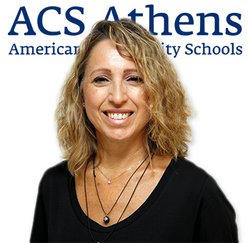 Frances Tottas is the Assistant Director of Enrollment Management at the American Community Schools of Athens (ACS Athens) in Greece, a position she has held since 2011. During her tenure in this capacity, she has been managing the Enrollment workflow of the school from Inquiry to Registration at a time of continuous and sustainable growth for the school. Previously she held several administrative positions in the school, earning her a deep understanding of the school's operations and culture. She has been a member of the school staff since 1987.
In addition to her responsibilities at ACS Athens, Ms. Tottas is a Special Interest Group (SIG) member for Admissions of the European Council of International Schools (ECIS). As a SIG member, she contributes to the continuous dialogue on best practices and the latest trends, ensuring that ACS Athens continues to be a leader in the International Schools community. Frances had the privilege of presenting at the ECIS Inclusive Education Conference, where she shared insights and expertise as a member of the Admissions Special Interest Group Committee on both March 17th and 18th. The presentation, titled "Inclusive Admissions from Enquiry to Matriculation: An Interactive Deep Dive," highlighted the journey toward creating an inclusive admissions process within the educational landscape.
Prior to joining ACS Athens, she worked for a shipping company and had a 3-year career with SONY Electronics, where she managed the Import Department of Greece. She has experience organizing and setting up multiple trade shows and expositions locally and internationally. This and other ventures add a multifaceted experience to her professional one.
Frances Tottas is an ACS Athens Alumna (Class of 1982) and a parent of an Alum, offering her valuable perspective when it comes to understanding the school community and its needs.
email: tottasf@acs.gr