Papaioannou, Marina, Admissions & Outreach Counselor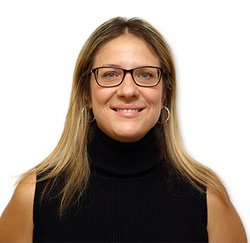 Marina Papaioannou was born and raised in New York. She attended New York University, where she earned a Bachelors of Arts and Sciences in Classical Civilizations & Hellenic Studies, and Political Science, with a minor in Economics. From there, Marina attended Pace University Law School, where she obtained a Law Degree and is currently a certified practicing Attorney in the State of New York, Greece, Great Britain and all Commonwealth Nations worldwide. While in Law School, Marina worked for the District Attorney's office, as well as a Battered Women's Shelter, counseling women and children, who were the victims of Domestic Violence.
In addition to Marina's love of the Law, she has also always enjoyed working with children and studying the psychology of children and families. Therefore, she enrolled in LaSalle University, Athens Campus, where she is currently on the path of obtaining a Masters in Psychology. Furthermore, she also holds a Substitute Teaching Certificate in the State of Tennessee, where she taught K-12 for five years.
Marina is currently the Administrative Assistant to the Director of the Learning Commons and is located in the front desk of the Sabbagh Library.
email: papaioannoum@acs.gr