Tsoukia, Leda, Creative/Art Coordinator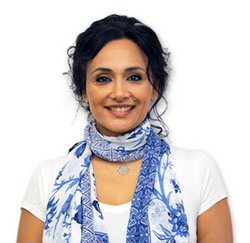 Leda Tsoukia is a visual artist, designer and illustrator. She has a bachelor degree in Literature from the University of Athens, Greece, and a Master's of Fine Arts in Animation and Digital Arts from the School of Cinematic Arts of the University of Southern California in Los Angeles, USA. Leda has worked in education for several years, teaching Fine Arts and Design classes in the US as well as Athens, Greece. She has been a freelancer in Graphic design, and Illustration for more than 13 years, and has worked in various educational institutions as an Art Director.
In 2004 she worked as a Designer and Project Manager for the ATHENS 2004 OLYMPIC GAMES Organizing Committee, and in 2011 as a Senior Designer for the Organizing Committee, Special Olympics World Summer Games 2011.
In 2013, while working as the Art Director of Publisto LtD, she received the EVGE award for the UI design of an educational app for the iPad.
Since September 2015, Ms. Tsoukia is the Creative/Art Coordinator at ACS Athens, in charge of creating and overseeing the visual design elements associated directly or indirectly with the school brand positioning, public relations and strategic marketing in order to convey the ACS Athens narrative.
email: tsoukial@acs.gr