Papaioannou, Danai, Academy Counseling Specialist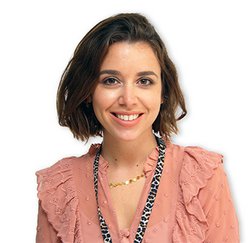 Danai Papaioannou earned her Bachelor's degree in Greek language and literature from the University of Athens. Upon the completion of her studies, she enrolled in a one-year program at the same university, which resulted in a certificate in Special Education, seeking to gain deeper knowledge in inclusive practices. Ms. Papaioannou also completed extensive training in Mindfulness, as she firmly believes that training our attention to experience the present moment with greater curiosity and kindness helps to provide new possibilities to identify and overcome difficulties. In August 2018, she finished a Master's degree on Psychology and Neuroscience of Mental Health from King's College London.
Ms. Papaioannou has been a member of ACS Athens since 2015. She has worked as the Student Affairs Officer promoting learning through service and has also served as the Administrative Assistant of the office. For the past two years she has worked as an Academy/Middle School OLP Specialist, supporting students to develop their talents and build collaborative relationships in their learning environment. She has also worked in the Learning Commons as the Enhancement Programs Coordinator. Most recently Ms. Papaioannou has become an Academy Guidance Specialist providing academic support, college planning and helping students understand and overcome social or behavioral problems through counseling.
email: papaioannoud@acs.gr