Angelidou, Eleni, Student Affairs Administrative Assistant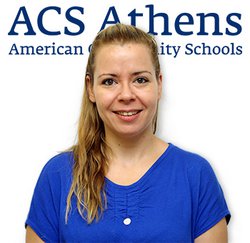 Eleni Angelidou is an office management/marketing professional. She studied business administration and office management and has acquired several years of experience in her field. Born in Athens Greece in 1984, she has previously worked for major companies and academic institutions both in Greece and in the US. Driven by her passion for ongoing knowledge, she strives to inspire individuals around her to become the best version of themselves, no matter what they do.
She is a proud parent of a young boy and believes that education is a way of life.
email: angelidoue@acs.gr