Stefanou, Vasiliki, Advisory 11/12 Counseling Specialist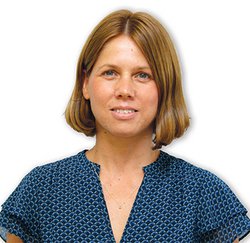 Ms. Vasiliki Stefanou received her Bachelor of Arts in Psychology from The American College of Greece in 2001 and a Master of Science in Counseling Studies from Hull University in 2002. She is also a qualified ESL teacher with training in Further Education Teaching.
Following her postgraduate studies, she worked as a Counseling Trainer at the Counseling Service of Hull University and a Counseling Tutor at the Life-Long Learning Center of the University. She went on in Student Advising and Learning Support roles at different Colleges in London and has taken on various teaching and student support roles in International schools in Denmark, Austria and Greece since then.
Ms. Stefanou has also worked at ACS Athens in the past as a shadow teacher and after school program instructor at the elementary school. This is her first year as Academy Advisory Specialist at ACS Athens.
Ms. Stefanou was born and raised in Athens, Greece.
email: stefanouv@acs.gr