Gkioni, Ioanna, Faculty, Drama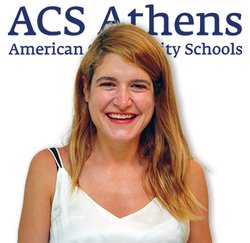 Ioanna Gkioni has studied English language and literature at the National and Kapodistrian University of Athens, Drama and Theatre Arts at Goldsmiths College, University of London and she holds a master's degree in Theatre Directing from Royal Holloway, University of London.
She is currently conducting PhD research on German documentary theatre at the University of Peloponnese, School of Fine Arts.
She is a professional theatre director, and her latest work consists of translating and directing the play «Children of the Sun» by Maxim Gorky which was staged at Theatre 104 (2022-23). Her previous works include «Things I know to be true» by Andrew Bovell which was staged at Alkmini Theatre (2019-2020).
Since 2015, she has been an active theatre practitioner and a very enthusiastic Drama teacher. In the past, she has worked at various educational institutions in Athens such as Ellinogermaniki Agogi and Byron College.
email: gkionii@acs.gr