McGowan, Mark, Director of IB/AP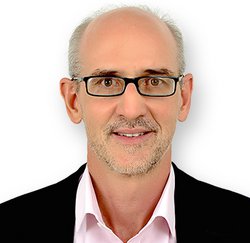 Born and raised in Philadelphia, Pennsylvania, Mr. McGowan obtained a Bachelor's Degree in Communication Studies from Northwestern University, a Master's Degree in Creative Writing from Emerson College and a Postgraduate Certificate in Education from the University of Buckingham, in the UK.
Mr. McGowan has a vast amount of international experience, particularly in the International Baccalaureate's Diploma Program. Since 1999, he has worked in Greece, Belgium and the United Arab Emirates, where he has taught IB English B, English A Literature, Language and Literature, AP English and the Theory of Knowledge. With a keen interest in assessment and curriculum development, he became an IB examiner and workshop leader for both English A and ToK. He has published several articles and videos on integrating ToK into a school's curriculum, and he co-authored the most recent English B Coursebook published by Hodder Education. He has held various leadership positions, including ToK Coordinator and Head of English at the International School of Brussels, and BTEC Coordinator at the JESS school in Dubai. In 2019, he obtained a Certificate of International School Leadership from the Principal's Training Center in London.
Believing that cross-curricular events enhance student learning, Mr. McGowan has organized several student-centered activities, such as excursions to TEDx Talks, student-led workshops for Brussels area schools and speaker programs where professionals shared their insights into the relationship between education and experience. These initiatives are born from the idea that the more opportunities students have to apply their knowledge, the more enriched they become.
An avid reader, sports fan and supporter of the arts, Mr. McGowan also enjoys travelling, swimming, cycling and spending time with his family. He is excited to be joining ACS as the Director of IB and AP Programs because the school's values of academic excellence, community service and global citizenship are perfectly aligned with his educational philosophy, and he hopes to use his experience to make a valuable contribution to the school community.
email: mcgowanm@acs.gr