Pelidis, Demetri, Counselor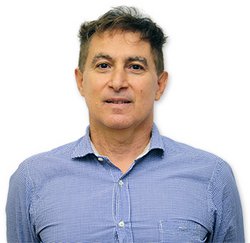 Demetri Pelidis earned his Bachelor of Education from Boston College, a Master of Education (M.Ed), in Counseling Psychology, from Keene State College of New Hampshire, and his Advanced Graduate Degree in School Counseling from Boston University in Boston, Massachusetts. Born in Zimbabwe, Africa, and reared in Athens, Greece, Demetri is a proud graduate of ACS Athens.
Mr. Pelidis first started working at ACS as a High School Counselor and has served in many capacities with both in the Middle School and Academy Counseling Departments. In his role this year as Pre-Junior Kindergarten-5th grade School Counselor he is responsible for approximately 400 students. As the Elementary School Counselor, he works with school personnel, secretaries, and administrators to meet the needs of our students. Demetri serves as a consultant to teachers and parents by providing support in regard to meeting student academic and emotional needs. While working together with teachers and administrators he will strive to build a partnership between the school and the home life.
Demetri has interned and worked in various school systems both in Boston, Massachusetts, and New Hampshire School Districts. Demetri has completed over 25 years of professional experience in counseling and teaching students in middle school, high school, undergraduate, and graduate school levels. He is a certified school counselor from the state of Massachusetts, and actively enjoys his professional affiliation with ASCA-The American School Counselor Association.
Mr. Pelidis also assists our ACS athletic department as the Boys Varsity Soccer Coach. It has been a very rewarding experience for him! Over the years our Lancer Boys Soccer Teams have earned first place gold medals in ISST championships. Prior to coaching soccer for ACS, Athens, Coach Pelidis played his collegiate soccer for the Boston College Eagles, where he was named Senior Athlete of the Year. He also played professionally in the American Soccer League for the Boston Bolts.
email: pelidisd@acs.gr