Hristakos, Likourgos, Faculty, Science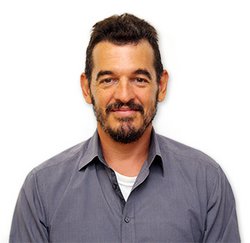 Dr. Hristakos completed his B.Sc. in physics at the University of Lancaster in the UK. He then continued his graduate studies in experimental physics (M.S) at the University of New Hampshire in the USA. Following this he successfully defended his Ph.D. in experimental low temperature physics at the University of Bayreuth in Germany. Dr. Hristakos worked as a post-doc research scientist at the Centre des etudes atomiques in Saclay-France and at the University of Tuebingen in Germany.
He has taught IB physics at ACS Athens for over a decade and he has also worked as an AP physics teacher at the American School of Dubai.
email: hristakosl@theinstitute.gr