Hooker, Erika, Executive Assistant to the President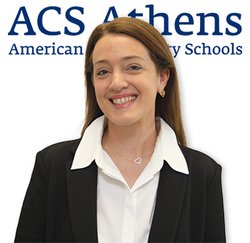 Erika Hooker was born in the United States and holds a Bachelor of Arts with a double major in Political Science and Cultural Studies awarded by Florida Atlantic University in Boca Raton, Florida. She has also earned her MBA with a specialization in International Business from the Athens University of Economics and Business.
During her years in the USA, she gained extensive experience working in a large and diverse higher education institution in South Florida, holding various positions in the Department or Communication, University Advancement and the Office of Media Relations. Since then, she has successfully held positions in marketing, account management and customer service in the corporate arena.
As a mother of three children herself, Erika is committed to helping shape tomorrow's future by supporting and enhancing the educational experience for all students.
email: hookere@acs.gr